The recent spate of insecurity in the Southwest as well as the region's perceived long years of misrule has continued to renew the clamour for a restructured Nigeria as a way to curb insecurity and injustices.
Speaking at the inauguration of Local Government Chapters' Executives of Afenifere Oyo State and Public Lecture, one of the guest lecturers, Nigeria's former Ambassador to the Philippines, Dr Yemi Farounbi while calling for a united front, said the amalgamation of Nigeria is a disservice to the Yoruba race.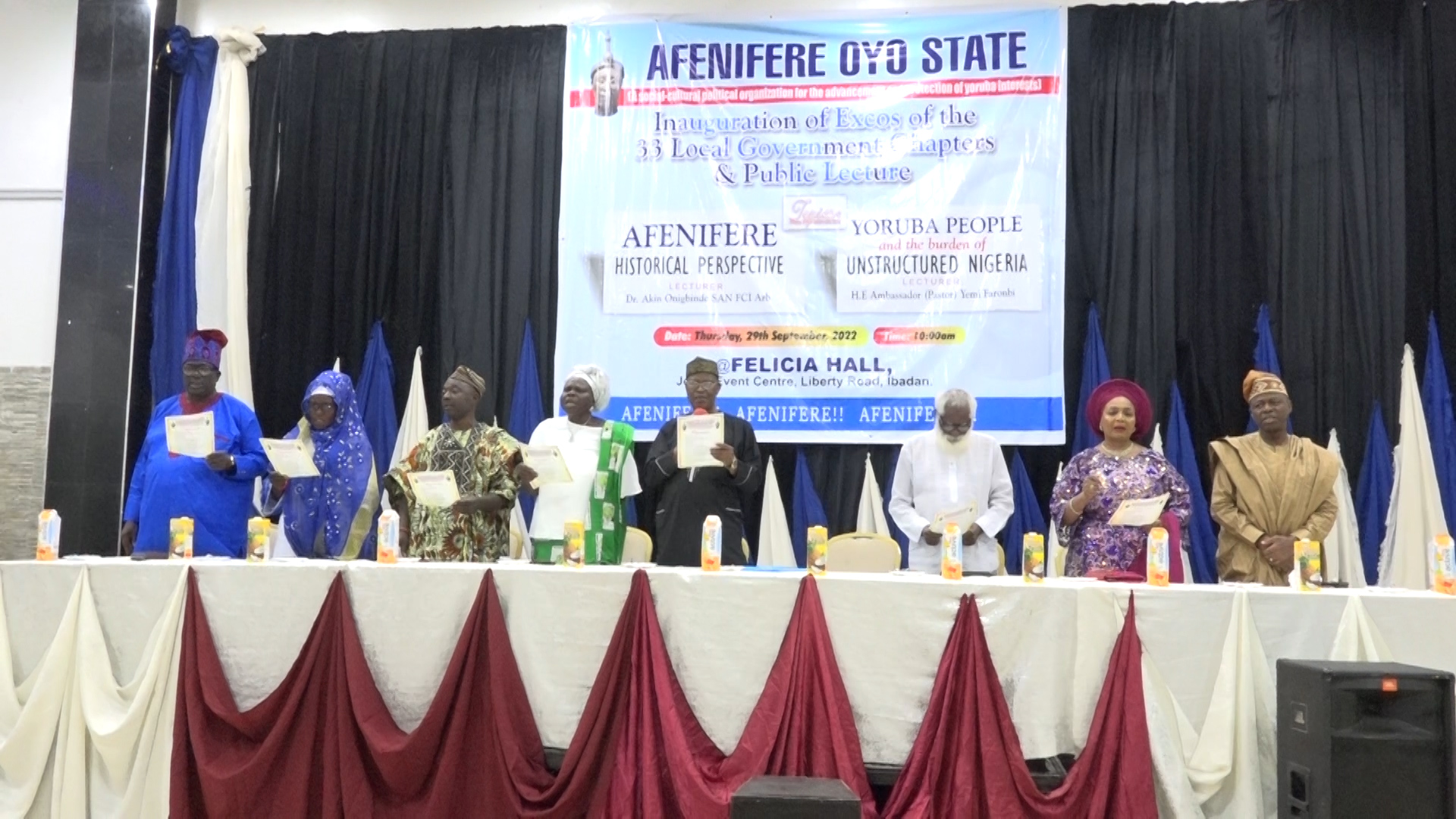 He however said the time has come for a restructured Nigeria where the resources will be distributed equally.
Also speaking, another guest speaker, Dr Akin Onigbinde while tracing the history of Afenifere, said the Yoruba race must ensure that they are not divided along party and religious lines.
Earlier in his welcome address, the Afenifere Oyo State Chairman, Dr Gbola Adetunji called on the Yoruba race to resist the injustices done to them.
No doubt, ensuring stability and development in the country, will be of benefit to the citizenry regardless of their ethnicity.