Read Time:
1 Minute, 12 Second
As part of measures to increase access to finance to Nigerians and small and medium enterprises, Kero Global Lendas has launched its corporate Head office in Mowe Area of Ogun State.
Addressing newsmen on the sidelines of the launch, MD/CEO OF Kero Lendas, Dr. Sunday Kerobo says the bank is committed to alleviating the hardship Nigerians are facing, with products tailored to meeting individual needs.
Dr. Kerobo says at a time when Nigerians are groaning under the effects of the fuel subsidy removal and its ripple effects, they can walk into their office or website to access low- interest facilities without bottlenecks as opposed to what is obtainable from commercial banks.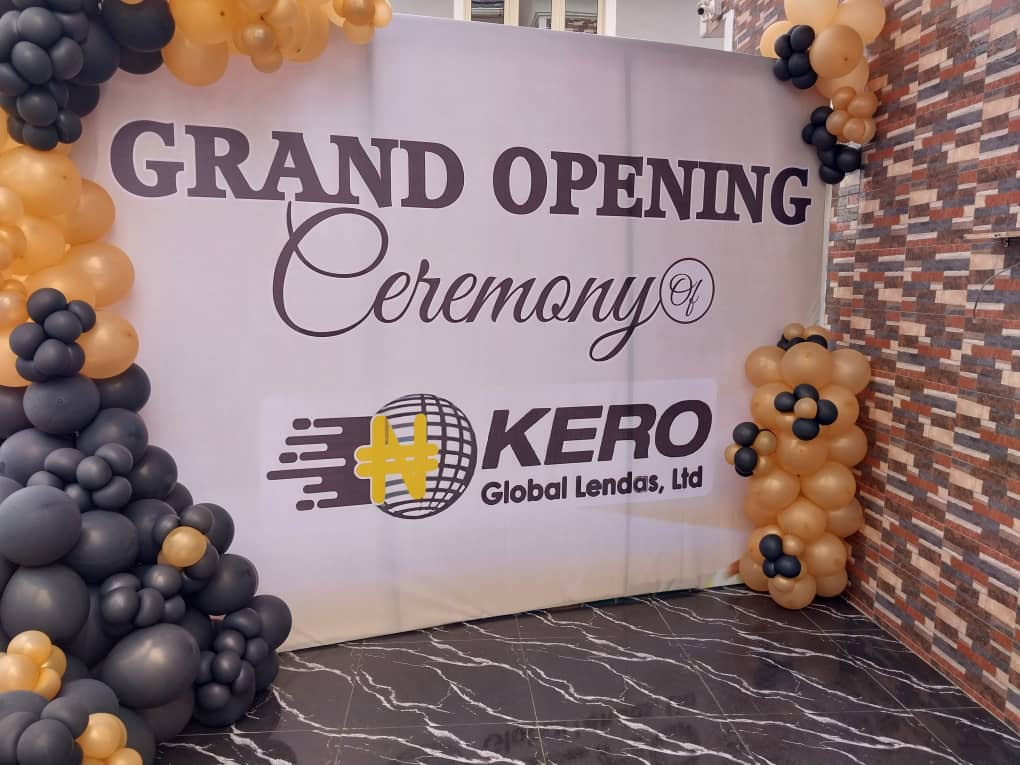 Other top management staff of the company who also spoke at the event underscored the need for Nigerians to avail themselves of the opportunity to meet their financial gaps as they occur.
Kero Lendas' head of operations Lucky Giwa, flanked by the head of Human Resource Management, Lilian Ekploghe as well the head of finance, Segun Ogundele believe that the credit penetration in Nigeria has improved over the years through products such as theirs.
On the issue of unscrupulous lenders who use threats and embarrassing tactics to recover funds, the MD says Kero has carved a niche for itself as it follows the ethics and guidelines of the regulators in the sector.
It assures old and prospective customers of the best of services and peace of mind.